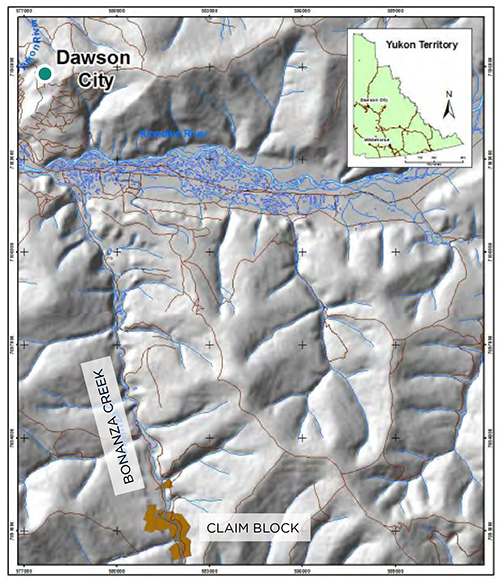 Overview
The Bonanza Placer Property claims are located on the prolific Bonanza Creek drainage, 16 kilometers by road from Dawson City. The property consists of 21 contiguous placer claims and 1 outlying placer claim.

The claims have already been significant gold producers with rich Bonanza Creek deposits and high bench White Channel gravel deposits, sidehill bedrock, and hydraulic fans available for mining. Recent operation has focused on the easily accessible bench gravels, and sidehill bedrock.

The owners believe that this property is capable of supporting a large bulk mining operation with investment in larger equipment and infrastructure.